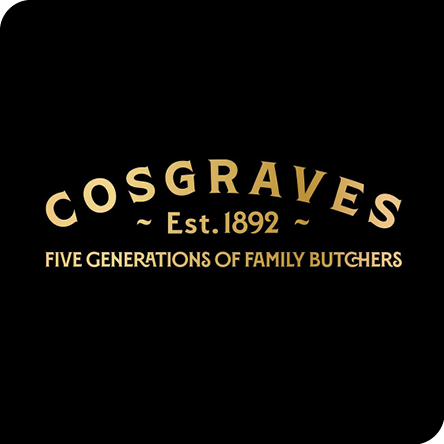 Open hours:
Monday-Tuesday: 8.30am – 7.00pm
Wednesday: 8.30am – 8:00pm
Thursday-Saturday: 8.30am – 9.00pm
Sunday: 10.00am – 7.00pm
Contact information:
01 455 0329
Cosgraves Butchers
Cosgraves – The Butcher Shop was originally established in 1892 by Ellen Cosgrave. The first location was in Renelagh, Dublin. The trade left the family and was taken back up by Declan Cosgrave who has built it up to four shops of a world class standard.
Cosgraves uses traditional methods to provide high quality and convenient meals.